Infosys FAQs
Infosys FAQs
15 March 2023
Infosys FAQs
Infosys Frequently Asked Questions
Ask Us Anything !
1. B.E./B.Tech/M.E/M.Tech graduates from all branches are eligible to apply.
2. MCA/M.Sc. graduates from following branches only are eligible to apply: Computer Science, Electronics, Mathematics, Statistics
3. Academic performance criteria - 60% throughout
4. All percentages/CGPA should be simple average for all subjects/semesters/years, including electives, optional subjects, additional subjects, practical subjects and languages.
5. Candidates should not have participated in any of the Infosys Limited and/or Infosys Group Company (such as – Infosys BPM) selection processes in last 6 months.
6. No active backlogs are allowed.
Systems Engineer (3.6 LPA)
Digital Specialist Engineer (6.25 LPA)
Specialist Programmer (9.5 LPA)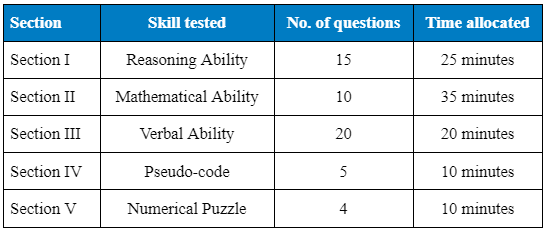 Coding-Decoding
Number series and Letter series
Time and Work
Time, Speed and Distance
Probability
Ratio and Proportions
Average
Percentage
Alligations and Mixtures
Seating arrangements
Permutation and combination
Profit and Loss
Family tree
Direction sense
Cryparithmetic
Data Interpretation: 5 Questions (5 marks)
Data Sufficiency(Multiple charts): 5 Questions (5 marks)
Deductive Reasoning (Syllogism, Logical deduction): 5 Questions(5marks)
Sentence completion (4 Questions)
Error correction (4 Questions)
Error detection/ Identify correct sentence (4 Questions)
Reading comprehension (5 Questions)
Critical reasoning (3 Questions)
Loops
Operators
Nested If-Else conditions
Inheritence
Method overriding
Array
Complexity analysis
Insertion sorting
Resizable array
Functions
Conditional statements
No. There will not be negative marking.
No. Sectional Navigation is not allowed.
Streams/Branch: CS/IT/ Circuit Branches
For B.E/B.TECH Students: 60% in 10th, 12th & UG and 68 % in Diploma if student has done Diploma.
For M.E/M.TECH Students: 60% in 10th/12th, 68% in UG if grades are calculated in Percentage or 6 CGPA if their marks are calculated in CGPA, 6 CGPA or 60% in PG with no standing Arrears. 68% in Diploma, if the candidate has done his diploma instead of 12th
Eligibility Criteria may change based on your college
Online Coding test
Interview
3 Coding questions ( Time: 3 hours)
1st Coding question: Easy level question based on basic programming using DSA
2nd Coding question: Medium level based on greedy algorithm.
3rd Question: Difficult level based on Dynamic programming
Note: You can write code in C/C++/Java/Python/JS.
There will be Sectional and Overall cutoff to shotlist students.