Free Pre-Placement Mock Test Series
Check your Technical and Aptitude skills before campus placement season!
Package Description
Package Includes:
This Pre-Placement Mock Test Series is to help you understand the current level of aptitude and technical skills. Make Sure you give this test honestly and sincerely so that you will get a genuine result about your current level. If you do any kind of malpractice while giving tests then this test series will not be beneficial for you.
Package Details
What does this Pre-Placement Test Series consist of?
25 Tests will be conducted for 25 days

Tests will be conducted on subjects

C, C++,Java, Python,DSA,CN,OS,DBMS, Qaunt, Reasoning, verbal ability.

Topic-wise question in every test will help student get strong and weak points

This is a Pre-Placement Test series , not training.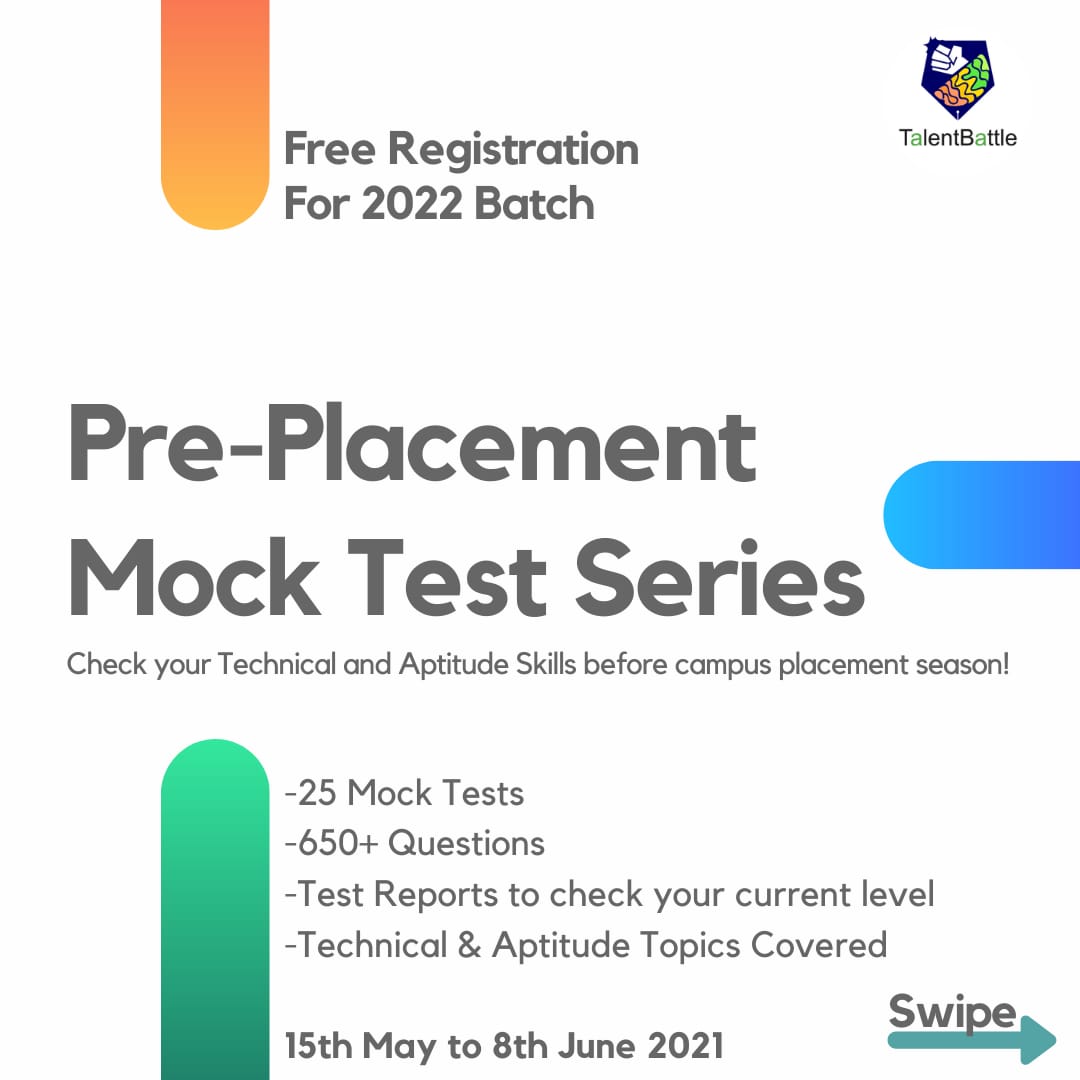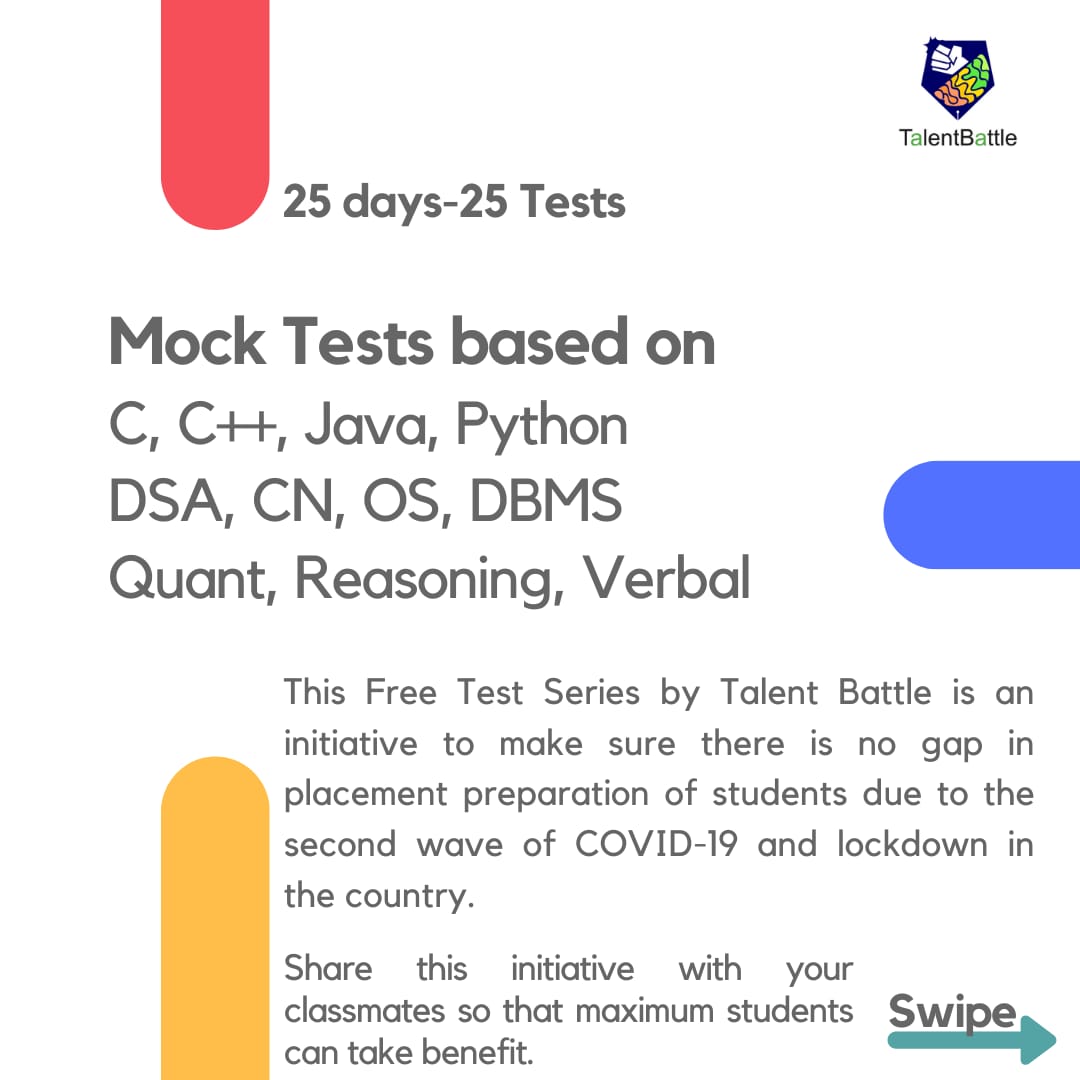 PREPARE WITH TALENT BATTLE!
Are you looking for a single course to prepare for major TOP MNC companies, then join Complete Placement Preparation Masterclass!
Technical
Mock Tests
Blogs
---
---