TCS & Wipro Specific Interview Workshop with online Mock Interview from experts
| Live Training
TCS & Wipro Specific Interview Workshop with online Mock Interview from experts
Package Description
Package Includes:
Success Stories
Himani Vidyadhar Sohani
Placed in KPIT,Wipro,
Study material provided by CFU was really helpful for me ,both teachers are supportive and they delivered better knowledge about aptitude and interviews .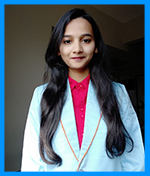 Shubham Pandit Rathod
Placed in Netcracker, TCS,
Talent Battle has played a very important role in my campus placement. Ajinkya Sir and Amit Sir were always motivating and constantly supporting me. Also, they helped me in building my confidence and communication skills. The group discussion session, Mock Interviews, and Aptitude sessions held by Talent Battle were great. You don't feel nervous during campus as you have practiced a lot in Talent Battle.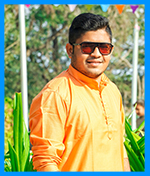 Package Details
Are you afraid of facing technical interviews for TCS & Wipro?
Do you want to prepare in a better way before your actual TCS & Wipro interview?
TCS & Wipro-specific interview preparation workshop. It consists of 6 hours of recorded training:
This workshop will include below the most important aspects for campus placement which are:
1) Personal interview questions and answers sessions will be discussed during live training.
2) One mock technical interview with experts
3) One mock personal interview with experts
4) Recorded Resume preparation session
5) Technical Interview guidance session will be conducted
6) Important technical interview questions will be provided
7) Resume checking
8) Video recordings of interviews will be provided for analysis.
A Virtual Mock Technical Interview by Industry Experts will help you to the core in excelling your technical interview skills before your actual Placement Interview.
This Technical Interview Pack can help you understand your strong and weak technical areas which you can improve before your actual campus interview.

Note: This Technical Interview pack can be purchased by Computer Science/IT/ Mechanical/Production/ Electronics/Electrical/Civil/Electronics and Communication engineering students and also BCA/MCA/ME/MTech Students.
This Interview Pack can help you understand your strong and weak points which you can improve before your actual campus interview.
Contents of 6 hours training:
-Most important personal interview questions will be discussed in detail.
-General guidelines for a personal interview
-Body language tips and guidance

Q. How does Talent Battle Virtual Mock Interview Service Work?
A.Once you buy the Interview package you will see all details of the package in your Talent battle's Dashboard.
You will also get a mail of successful registration from Talent battle with a form link where you need to select your interview date and time. You need to submit Your CV/Resume. You will also get a Technical Interview Recorded Course and Subject wise pdfs Assigned to you. Your online interview will be conducted on Skype or Google hangout or zoom
Q. How Talent Battle Virtual Mock Interview service can be helpful for us?
A. Talent Battle Virtual Mock Interview service is :
The Best way you can prepare before your actual campus interview
You can playback your interview recording to study your interview session.
You will get Talent Battle Technical Interview subject-wise pdf and Recorded course to study Frequently Asked Interview Questions and How to answer it.
You can give your interview anywhere and anytime.
Q. Why should you take Mock Interviews?
A. Mock interviews will help candidates :
To reduce their anxiety or stress about interviews.
To train them for frequently asked interview questions.
It will boost their confidence about their strengths and the things which they are doing well.
Expert guidelines will help them to improve their interview skills.
Analysis of their interview answers and areas of improvement.
Situational-based questions will test and improve their presence of mind.
Help develop interview strategies and improve their communication skills.
Help to learn how to present a particular strength and defend a particular weakness.
Q. What is the Advantage of Talent Battle Virtual Mock Interview Package of 1?
A. This Interview Pack can help you understand your strong and weak points which you can improve before your actual campus interview.
Q. Who will be the interviewer?
A. Interviewers will be those who have more than 6 years of experience in Campus Recruitment Training and are masters in conducting interviews.
Q. Can I get a video recording of my interview?
A. Yes, you will get a video recording of your interview which you can observe/review anytime to avoid your future mistakes or improve them. You will receive access to your video recording within 2 hours after your interview.
Q. Can I ask for interview guidelines from the interviewer at the end of the interview?
A. Yes, you are free to ask any kinds of doubts related to the interview. Our interviewer will make sure all your doubts will be cleared.
Q. What will be the duration of the interview?
The interview duration will be 30-40 minutes depending on your profile and answers given by you.
Q. Is there any compulsion on my appearance or dress code during the interview?
A. There is no compulsion on appearance or dress but be in formal attire if possible because it will give you the actual feel of the interview.
Q. Can I give an interview on mobile?
A. Yes, But if someone calls you during your interview it will cause an interruption.
Q. Who can book Talent Battle Virtual Mock Interviewpackage?
A. Talent battle interview package is currently for the fresher who is seeking a job through campus or off-campus interviews. First Year to Final Year student or any Pass-out student can book the interview package.
Contact Us on Whatsapp: +91-8459943139 or mail us on contact@talentbattle.in
Quick Links
---
---